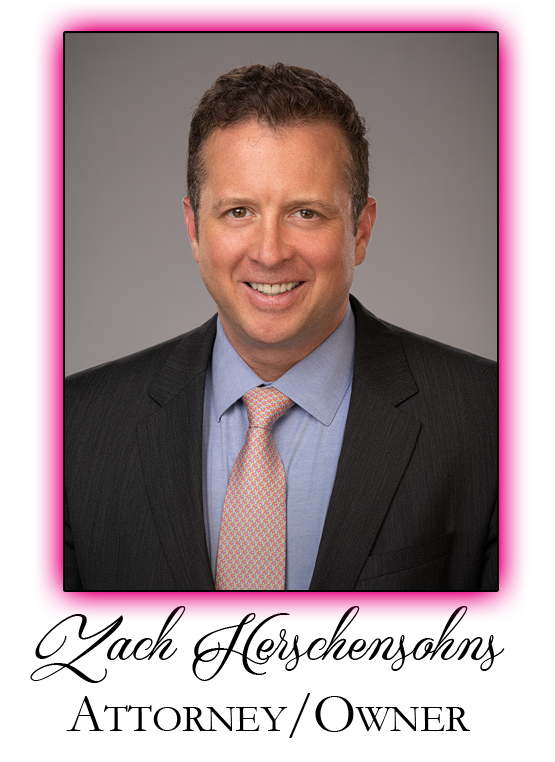 Since 2003, Zach Herschensohn has been admitted to practice law in the State of Washington and the U.S. District Court for the Western District of Washington.
Since that time, he has been engaged full-time in a plaintiff's personal injury practice and during that time has initiated hundreds of lawsuits on behalf of clients both in federal and state courts. In his career, he has represented seamen and railroad workers, who have become injured in the course of their employment, construction workers, factory workers, mechanics, and other workers, who have been injured or exposed to harmful substances on their jobsites, victims of negligence, car crash victims, premises liability victims, victims of medical and legal negligence, victims of sexual assault and victims of harmful medical drugs and devices.
Zach Herschensohn is extremely aggressive. He is also a prolific litigator. In Washington state, Zach Herschensohn has filed lawsuits in King County, Skagit County, Pierce County, Whatcom County, Thurston County, Spokane County, Clark County, Clallam County, Cowlitz County, as well as in the Western District of Washington. He has also represented plaintiffs in Washington Appellate Courts, where he has been counsel of record on 10 published appellate opinions, including most recently Gibson v. American Construction, 200 Wn.App. 600, 402 P.3d 928 (2017). Zachary Herschensohn files lots of lawsuits.
For more than 18 years, there has been no significant period of time when he has not been counsel of record and actively litigating cases on behalf of clients. He believes that whether you want to litigate, or even if you want a fair settlement, you must hire an attorney who fights for their clients. That isn't happening unless your attorney is filing lots of lawsuits and is in court regularly fighting for his clients. Maritime employers, self-insured corporations, and insurance and casualty companies know who fights and they know who rolls over. If you want an attorney who puts out 100% effort—if you want strength and unflinching perseverance and tenacity, Zach Herschensohn is that lawyer.
---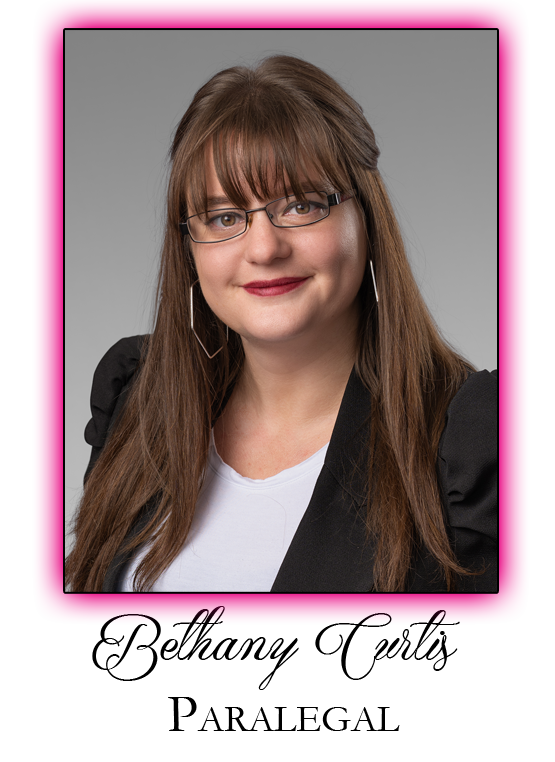 Bethany Bishop has been a paralegal for the firm since July of 2019.  She has worked alongside Ann-Marie since 2019, when she graduated with honors from Tacoma Community College's esteemed ABA-approved Paralegal Studies program. Bethany handles all support aspects of cases from start to finish.
"I decided to join the personal injury law field largely because I have been through the process of injury-causing car accidents as a client myself. I've seen first-hand how poorly insurance companies can treat an injured person and want to make sure that our clients have a true advocate for their accident cases and are treated—and compensated—fairly by insurance companies. No one should ever be injured through no fault of their own and have to worry about having their bills paid while trying to recover from those injuries. I want to help make sure that isn't the case for our clients."
Outside of the office, Bethany enjoys camping, reading, cooking, and spending time with her family and two dogs.
---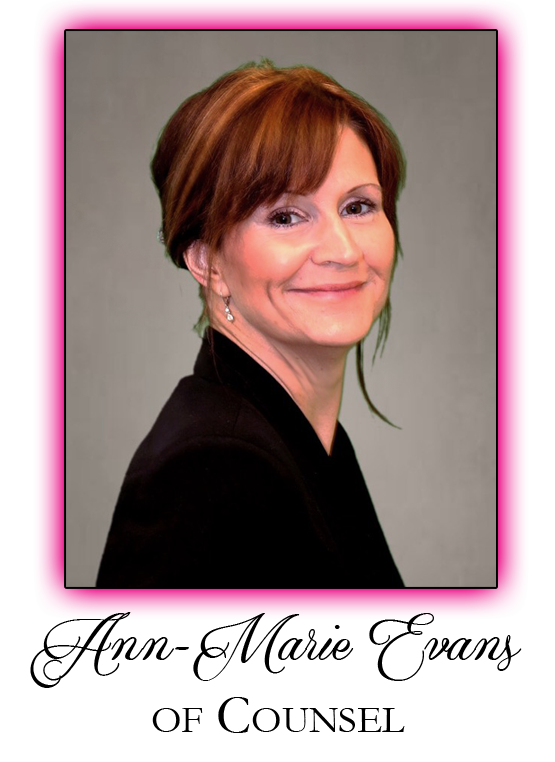 Ann-Marie Evans has successfully handled hundreds of personal injury cases.  She has arbitrated well over 100 cases and mediated many others.  She is a fierce advocate who fights for justice.  She has litigated against all of the major insurance carriers as well as against the Department of Corrections and corporate entities.  She believes that each client deserves to have their story told and dedicates herself to making sure her clients have a voice and are heard.  She will not allow insurance companies to silence her or her clients.
Ann-Marie is an active eagle member of the Washington State Association for Justice.
Prior to becoming a personal injury attorney, Ann-Marie worked as an advocate for victims of crime.  She strongly believes in access to justice and served on the Attorney General's Domestic Violence Advisory Group.  She testified in favor of a bill that extended additional protections to victims of crime.
In her spare time, Ann-Marie enjoys spending time with her friends and family.  She likes to garden, cook, read and day trips.  She has a keen sense of humor and views life as a gift.